The goal of this artist commission project was to replicate the aesthetic of an existing kinetic sculpture (a previous commission of the same artist), but scale it down from 6 feet long to 2 feet long, and to simplify the control mechanism (fewer motors & micro-controllers to reduce points of failure). The ultimate goal was to provide a reasonably affordable, repeatable, & serviceable digital design & material list so that the sculpture may be reproduced & maintained at a smaller scale.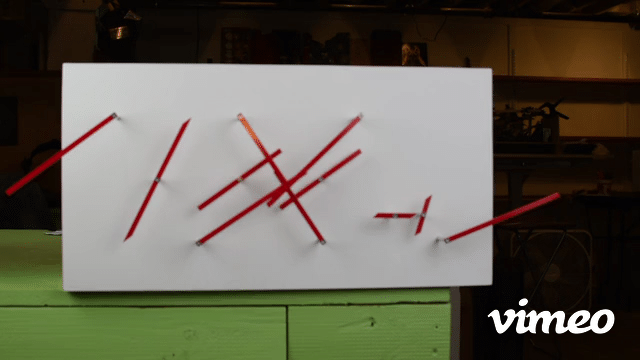 I did not have access to the original design documents, just the video of the finished project, so I had to devise the layout and mechanisms from scratch.
Fusion 360 was used for 2D & 3D design, as well as CAM work. The body of the piece was CNC routed, aluminum shafts were hand-cut and tapped, lettering was fiber-laser cut out of aluminum at SRI in Vancouver, WA, and labeling was done in Illustrator and cut on a vinyl plotter. Painting & Finishing was done by hand by Darcy Neal.
See the artist's original here & reproduction miniatures here
The most challenging aspects of the project were:
Modifying the design to fit off the shelf components (custom pulley loop lengths are expensive)
Getting all 11 shafts to run off a single motor
Spacing and layering letter components so that the letters were as large as possible without any component interference