This was a mini project I did one day when I didn't have internet access. I usually work in Fusion 360 now, but without the ability to sync to the cloud or scroll the internet – I started playing around with what I had access to offline. Sometimes you come up with fun stuff, when your possibilities are constrained, like….
A 3D printed chess set – with pieces generated from audio waveforms.

Audacity was used to record my voice stating the name of the game piece (ex. "Rook", "Knight", etc.). – I was a little nervous b/c I couldn't recall if the rook and the castle were actually the same piece (oh how I take the internet for granted nowadays).

The Waveform was then screenshot, inserted into SolidWorks, and one half of the wave was traced with the spline function. I allowed myself some aesthetic discretion: large and varying spikes were omitted.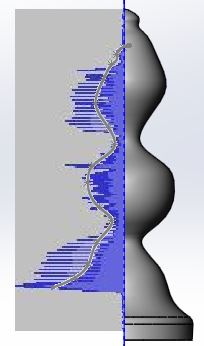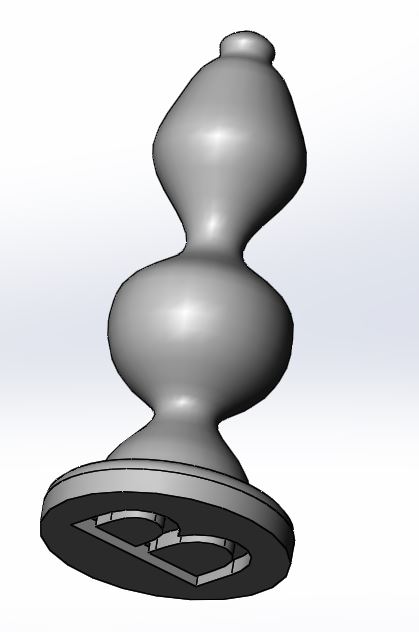 The profile was closed and rotated about the waveform centerline to generate a 3D representation of the wave. A base was added and the piece was scaled appropriately. This process was repeated for each piece.
One thing that blew me away is how much the word "Bishop" sounds/looks like a traditional "bishop" piece!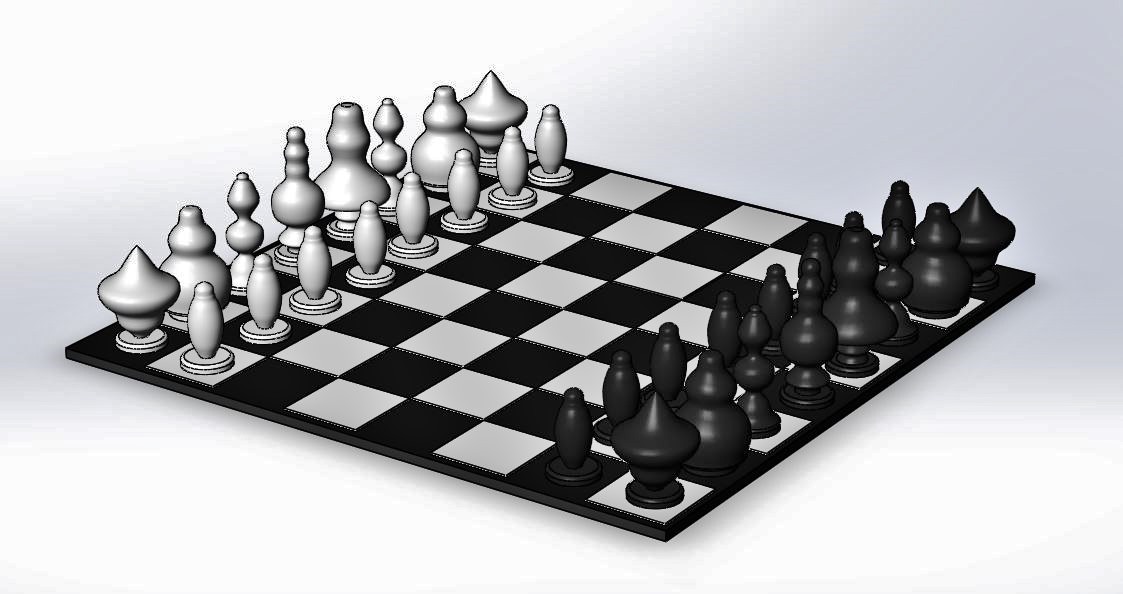 The chessboard was then lasercut from veneer plywood. The matte finish of the removed veneer provided a nice contrast without having to paint the material.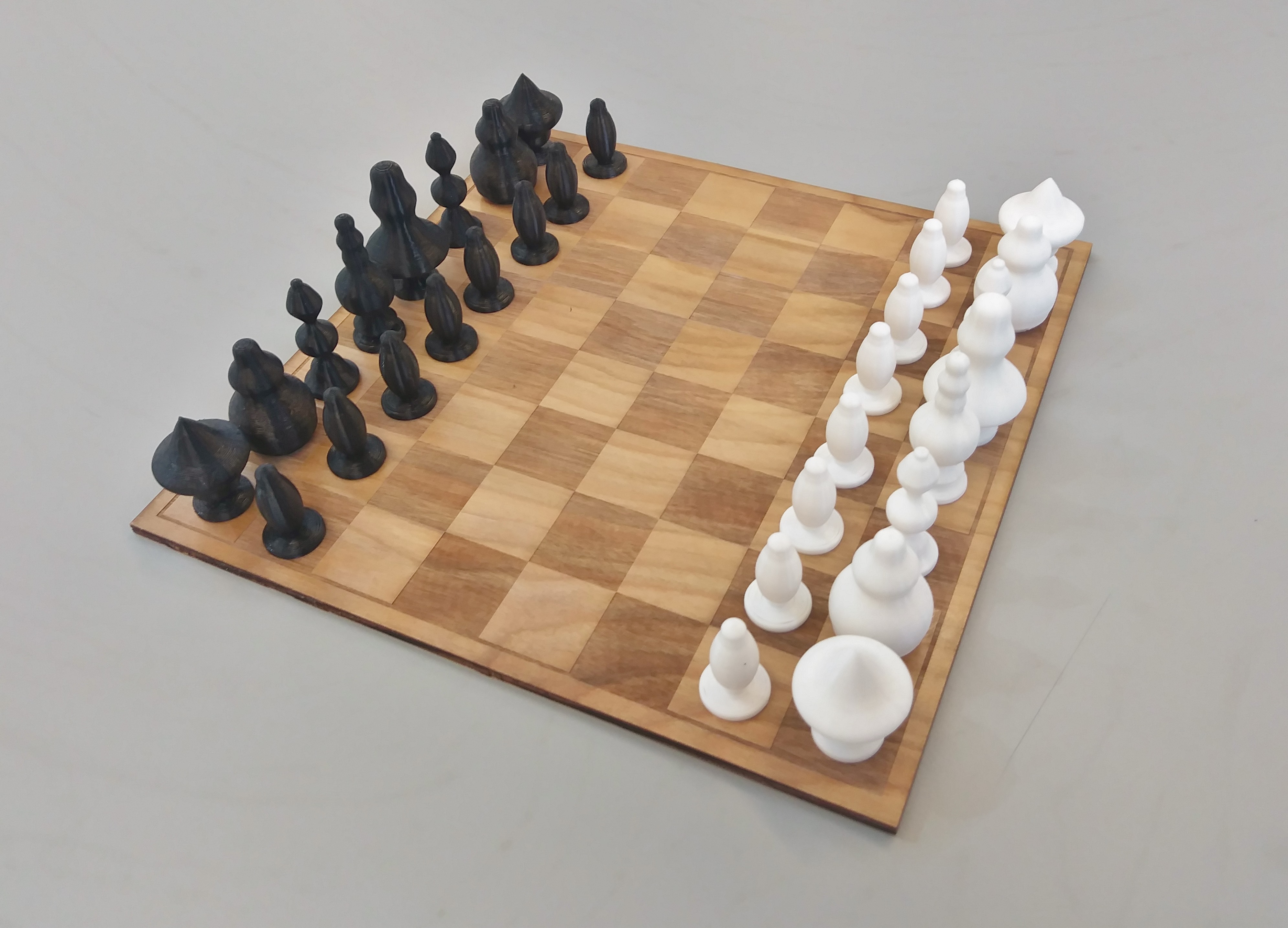 A visual key was also lasercut into the underside of the board for reference: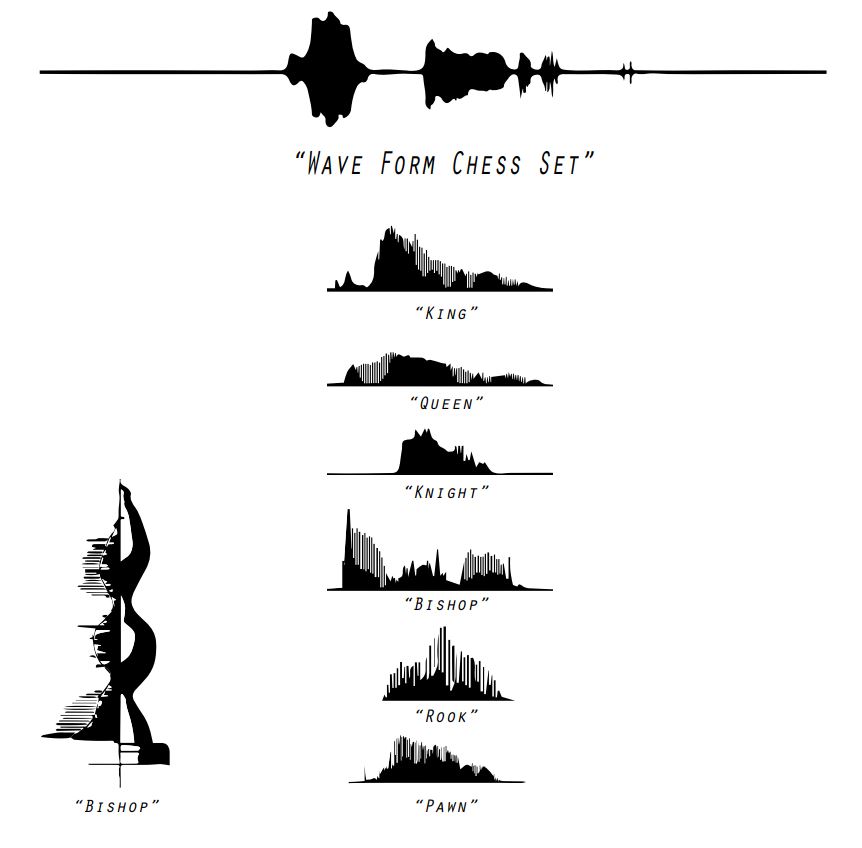 I encourage folks to try recording their own voices and making their own unique chess set, but if you just want to take my "word" for it and print this set, you're welcome to my STL files.